vWall allows you to intuitively capture and instantly analyse ideas from your team, or any group of people.
Set up in moments, you can create a brainstorm session with anyone who has a web enabled device.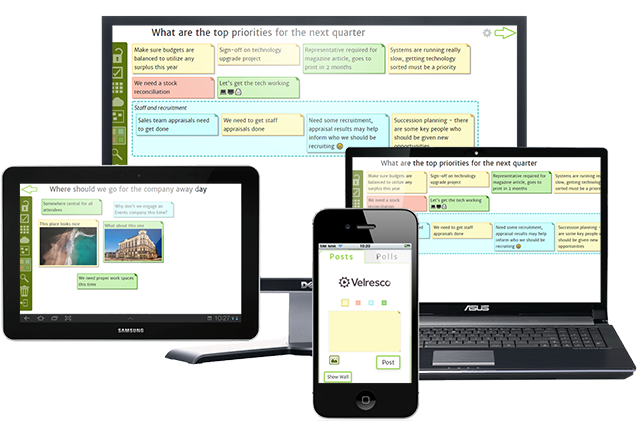 Posts can reach your wall from anywhere in the world.
Your participants can see what is going on, but you remain in control, deciding when people can add posts and when you want to intervene to group ideas or carry out a vote.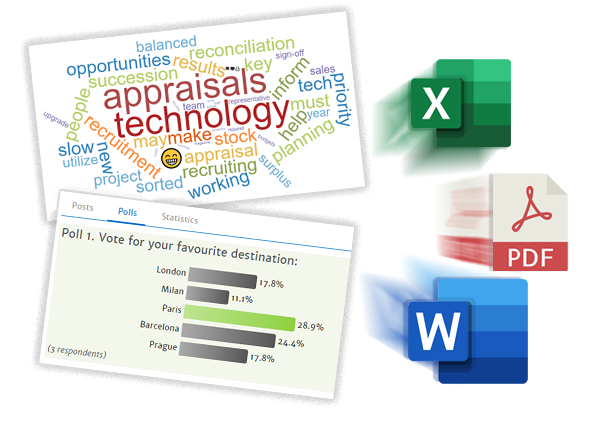 Group, prioritise and analyse your content at the click of a button, or export your data in a variety of formats to use as you wish.
You will never need a post-it note again or insist that everyone is in the room at the same time; this clever cloud-based system enables you to:
Engage with as many people as you like, when you like, either in the room or remotely
Stimulate innovation and generate vast numbers of ideas in a very short time
Encourgage anonomous participants, or involve named individuals; vWall gives confidence to ALL participants, resulting in more ideas of higher quality & honesty
See participants' answers on one screen in real time – or use the option to hide each other's content
Order, group and investigate types of answers, with a handy word cloud to swiftly show the main themes of participant input
Run live polls and show participants the results instantly
Upload images for illustration and evidence
Produce editable reports at the click of a button
Never worry about translating someone's handwriting or losing content again.